Product Description
1,Durable and high Quality.
2,Nice-looking packing.
3,Prompt delivery. 
4,Wide range of parts for more models available.
5,OEM production welcome
6,Most competitive wholesale prices.
7. One stop buying service provided.
Our company is located in HangZhou and specialized in manufacturing and trading of moto parts and accessories.We could supply the parts for the popular Japanese brand,Chinese brands and Indian brand motorcycles.
With an experienced and professional team, we have exported our products to many countries and regions all over the world, especially Latin America,Middle East,East Europe and Africa.Our products enjoy a good reputation among our customers. We welcome customers, business associations and friends from all parts of the world to contact us and seek cooperation for mutual benefits.
The hot selling parts:
Scooter parts
Gy6 50/125/150 scooter parts,AN125,WH125 scooter parts,Keeway scooter parts
2-stroke parts
JOG50 3KJ,AG100,Dio50,MBK,PGT BUXY,PIAGIO TYPHOON,AX100
Bajaj parts
BM150,BM100,Dscover135,Pulsar200,200NS,XCD,3W4S,Platino etc
Tricycle parts
200cc cargo tricycle,250cc/300cc tricycles,and bajaj 3w4s parts,TVS king
Engine parts
Cylinder,piston,head,gear sets,camshaft,gear sets,camshaft,plug,bearings etc
Electrical parts
CDI,regulator,stator coil,start motor,start relay
Brake parts
Brake pad,brake shoes,brake caliper,disc,brake pumps
Body parts
Kick lever,gear levers,footstep,shock absorbers,meters, fuel tank,seat
Transmission 
Drive chain,sprockets,cam chain,chain lock,wheel hub,and covers
Switches
Ignition switches,lock sets,fuel cap,hand switches,fuel cock
The models we work for:
HONDA
CG150/200/250,CGL125,XL125,GL125 KYY,CBF125 KTT,CB110,CBR190,CB125,
XR150,CRF230,NXR125,WAVE110,WH125,CBX125,BIZ110,XL200,JH70 ETC
YAMAHA
CRYPTON T105 T110,YBR125,YB125,YS150 FAZER,FZ16,XTZ125,XT225,DT175
JOG50 3KJ,JOG 3YK,JOG 3KJ ,JOG 4JP,CY80,DX100,BWS125,RX115 ETC
SUZUKI
AX4 GD110,AX100,GN125H,EN125,AN125,GS125,GIXXER150,YES125,GN125 INTRUDER,SMASH110,FT110 ETC
 
OTHER MOTOS
SYM,TVS,ITALIKA,GENESIS,EUROMOT,UM,AKT,YUMBO,MOTOMEL,ZENELLA,
MONDIAL,LIFAN,ZONGSHEN,LONCIN,XIHU (WEST LAKE) DIS.,XIHU (WEST LAKE) DIS.N,HangZhou,ZONTES ETC
The hot parts available: 
FAQ: 
1. Why choose us?
We are professional in the moto parts business in China mianland. We are confident that with our experience,quality,service can give our customers complete satisfaction.  
2. MOQ:
It is between 100 or 200pcs or sets,it depends on the parts. For some parts,200pcs is a start,for some big parts,for 50pcs,there is no problem.
 
3.Mode of Delilivery
it could be by air,by sea (LCL,FCL) or by express (DHL/UPS/TNT/FEDEX).
we can delivery it according to your option.
4. Delivery time:
We could make delivery within 15 or 20 days after your deposit payment. Also it depends on what kind of parts you buy. For some parts,if we have stock,it will be very quick,one week will be ok.  
 
5. Payment:
we accept T/T payment,L/C and Western union. Actually,we use T/T more,namely by 30% deposit,balance could be paid before or after loading.  
 
| | |
| --- | --- |
| Type: | Motorcycle Engine Assembly |
| Start: | Electric/Kick |
| Cylinder NO.: | 1 Cylinder |
| Stroke: | Four Stroke |
| Cold Style: | Air-Cooled |
| Energy Transformation: | Wind Turbine |
Customization:

Available

|

Customized Request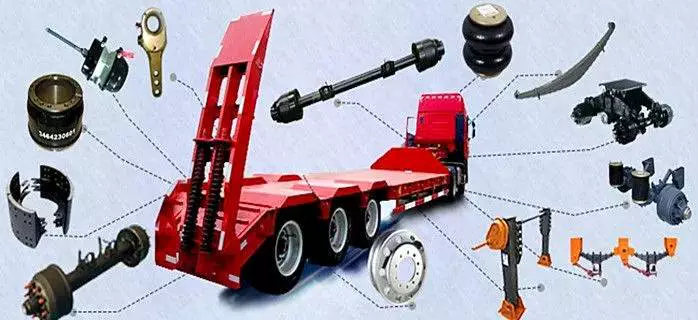 How to Identify an Axle
An axle is the central shaft that rotates a wheel or a gear. The axle may be fixed to a vehicle or to its wheels, and may include bearings for movement. The axle may also be connected to other parts of the vehicle, such as the suspension and steering systems. The axle may also include mounting points for bearings.
Identifying an axle
Identifying an axle is easy if you know what to look for. Identifying the axle is an important part of axle rebuilding. The first step in the process is to determine the make and model of the axle. This can be done by looking for the Bill of Materials number on the right or left tube.
When trying to identify an axle, it helps to know its dimensions, hub pattern, and number of bolts. The width of the axle can also help you determine its type. Wide axles are commonly used on light-duty pickup trucks, while narrow axles are typically found on sports cars. Once you've identified the type of axle, you can look for its bolt pattern. The diameter of the axle is another way to identify it.
Axle identification tags can also help you find an axle in a salvage yard. They are usually stamped with information that can help you determine the make, model, and gear ratio of a particular axle. It's important to note that the tag's information may change from one year to the next.
If you don't know where to look for an axle tag, it's probably a GM vehicle. GM vehicles are equipped with RPO codes, 3-character codes that designate various features of a vehicle. The stickers are usually located near the spare tire or in the glove box compartment. Simply scan the RPO code using your smartphone to obtain this information.
When changing an axle in a truck, it is imperative to identify the rear end first. Differential configurations and shapes can vary greatly, so you must be able to find the right one. Luckily, the process of identifying an axle is simple, and there are several ways to do it. The most common methods for identifying an axle are the axle tag number and the shape of the differential cover.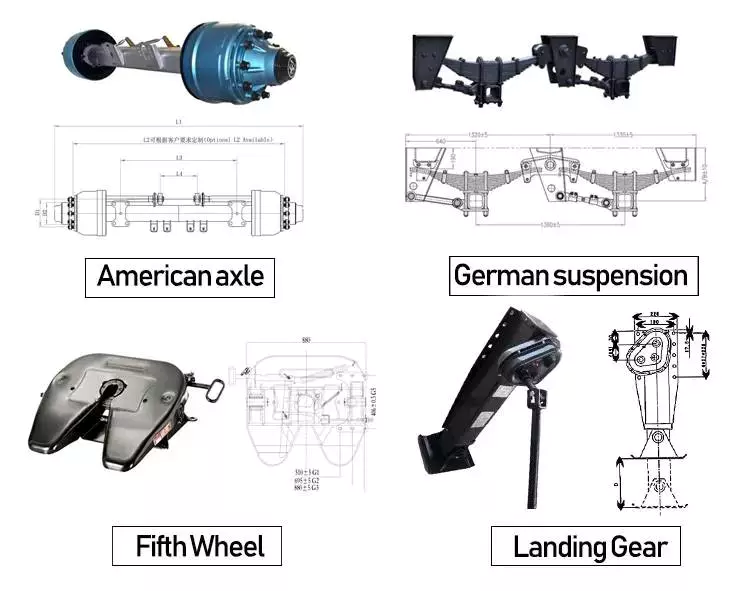 Inspection
Axle inspection is an important part of the manufacturing process and must be carried out many times during its working life. There are many ways of inspecting an axle, including visual inspection and ultrasonic testing. Axles come in hollow and solid styles. Their dimensions vary depending on the type of rail that they are attached to. London Underground trains use a type of axle known as a VLU axle.
Inspection of axle flanges should be done at least once a year. The inspection process can vary depending on the type of axle and the type of repair required. Using a magnetic particle inspection can detect cracks in the axle flanges. Another method is HFEC, which detects cracks in the attach bolt holes.
The air springs should also be checked for chafing or damage. The front and rear spring hangers should be free of cracks or excessive movement. The front bushing should also be checked for deterioration and wear. Fasteners should also be checked for looseness and torque. If the fasteners are loose or damaged, replace them immediately.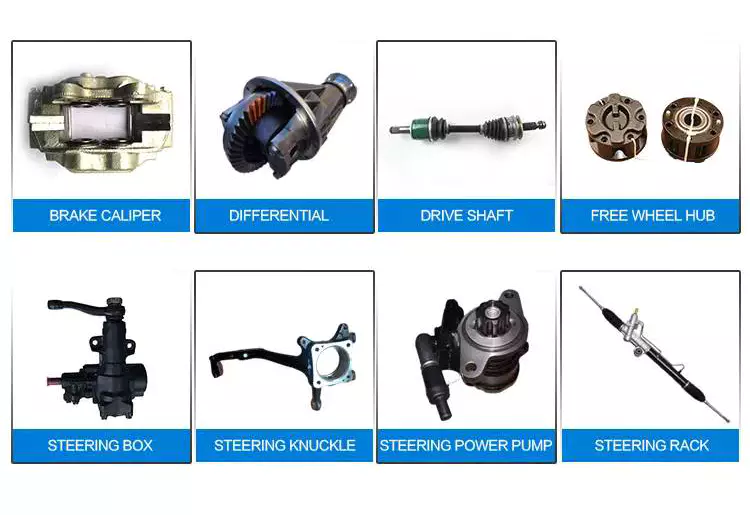 Repair
It is important to get regular inspections of your car's axle to avoid costly repairs. Fortunately, most axle repairs are relatively straightforward. All it takes is a few simple tools and a safe way to prop up your car. However, if you don't feel confident performing a repair on your own, consider hiring a mechanic for the job.
Axles are one of the most commonly damaged parts of a car, and repairing one can help you keep the car in good shape for years to come. In fact, it can even improve the performance of your tires. If your car is experiencing serious problems, you should seek professional assistance to ensure a safe repair.
If you suspect an axle problem, it's important to get it checked as soon as possible. Bad axles can cause a bumpy ride, affect tire rotation, cause grease to leak from the wheels, and even lead to a wreck. Ultimately, you'll want to avoid driving your car if you suspect a problem with its axle.
Your car's axle may make a clicking noise as it moves. It could also cause vibrations that affect your passengers or even the steering wheel. The axle is an important part of the car because it supports the weight of the car and keeps the wheels in place. If the problem affects your car's handling, it might be time for an axle replacement.
You can tell if an axle is damaged by excessive vibrations or unusual noises. This can be caused by a number of problems, including overloading the vehicle, bad potholes, or even bad carrier bearings. When you hear this noise, you should seek professional help immediately to ensure the safety of your vehicle and your passengers. A bad axle can cause other car problems as well, such as a faulty ball joint or suspension problems.




editor by CX 2023-04-26