Use: Trailer Parts
Parts: Trailer Axles
OE NO.: OEM Service Offered
Max Payload: 3500lbs
Size: Customized
Product Name: China Customized Stud Axle Round Straight Axle Trailer Suspension
Color: Black
Capacity: 3500lbs
Application: Trailer Parts
Material: Steel
Type: Round
Certificate: TS16949
Quality: High Performance
Delivery Time: 25-30days
MOQ: 20pcs
Packaging Details: China Customized Stud Axle Round Straight Axle Trailer Suspension packed in wooden or steel cases.
Port: HangZhou, HangZhou, HangZhou, ZheJiang
Welcome to HangZhou Pengyuan
China Customized Stud Axle Round Straight Axle Trailer Suspension
Features:
Axle beam acts as part of your trailer's suspension system
Replace an axle on your trailer
Fabricate a suspension system to fit your application
High-strength steel construction
Bend in axle creates zero camber angle for even road-to-tread contact across the width of your trailer's tires
Best for straight-line acceleration and steady, controlled towing
Under slung design – spring seats welded to underside of axle for mounting leaf springs
Low ride height makes it easier to load and unload your trailer
Straight, EZ-Lube spindles – no drop
Built-in grease zerks for simple lubrication
Spring seats and spindles are welded on
Cast iron idler hubs are sturdy and durable
Bearings, races, seals, grease caps, wheel studs, lug nuts, and marine-grade wheel bearing grease included
Limited 1-year warranty
Specs:
Weight capacity: 3,500 lbs
Hub-face-to-hub-face length: 70″
Flange-to-flange length: 82-5/8″
Hub bolt pattern: 5 on 4-1/2″
Tubing outer diameter: 2-3/8″
Spindle size: 1-1/16″
Brake flange configuration: 4 bolt
Grease cap outer diameter: 1.986″
Wheel stud diameter: 1/2″
Wheel size: 13″ – 17-1/2″
Bearing, Race, and Seal Information
Bearings
Inner bearing: L68149
Outer bearing: L44649
Races
Inner race: L68111
Outer race: L44610
Seal: 10-19
Inner diameter: 1.719″
Outer diameter: 2.565″
More specification of Pengyuan trailer axle:

| | | | |
| --- | --- | --- | --- |
| Item | Part NO.(Black Painted) | Part NO.(Hot glvanized) | Specification |
| Straight Axle(39mm round) | 65″P | 39R65″G | L=1651mm |
| | 67″P | 39R67″G | L=1701mm |
| | 76″P | 39R76″G | L=1930mm |
| | 77″P | 39R77″G | L=1955mm |
| | 78″P | 39R78″G | L=1981mm |
| Straight Axle(40mm square) | 65″P | 40S65″G | L=1651mm |
| | 67″P | 40S67″G | L=1701mm |
| | 77″P | 40S77″G | L=1955mm |
| | 84″P | 40S84″G | L=2133mm |
| Straight Axle(45mm square) | 65″P | 45S65″G | L=1651mm |
| | 66″P | 45S66″G | L=1676mm |
| | 67″P | 45S67″G | L=1701mm |
| | 77″P | 45S77″G | L=1955mm |
| | 84″P | 45S84″G | L=2133mm |
| Straight Axle(50mm square) | 76″P | 50S76″G | L=1930mm |
| | 84″P | 45S84″G | L=2133mm |
| Overlay Axle(40mm square) | | W-40S2180G | L=2180mm |
| Overlay Axle(45mm square) | | W-45S2180G | L=2180mm |
| Overlay Axle(45mm square) | | W-45S2235G | L=2235mm |
| Overlay Axle(45mm square) | | W-45S2320G | L=2320mm |
Related Products
Company InformationEstablishing in 1995, HangZhou Pengyuan Trading Co., Ltd. is a manufacturer and trader combined company. We have enough tests on the products to ensure the quality of the products and their goods will be delivered after strict quality inspection. We had associated and independent factory named "HangZhou CZPT Automobile Parts Manufactory Co., Ltd." which located in HangZhou, occupies an area of 23,067 square meters. We have successful foreign trading experience in Europe, North America, South America etc..,
As a member of GM Automobile Group and Association of Quality Management of Mechanics Industry of China. In March 2005, Pengyuan passed TS16949 Quality System Certification. Our products turned out by our enterprise have been selling well in markets at home and abroad, and got high appreciation from overseas buyers.
We are capable of producing iron casting, steel casting, nonferrous metal casting, forging, punching and riveting, welding, heat treatment, mechanical processing, etc.
Production workshop and equipment:
Pengyuan is well-equipped with all kinds of trailer parts.
We has 487 sets of physical performance, chemical analysis,
metallographic inspection and other testing equipment.
Our products include:1. Spindle2. Hub and drum assembly3. Brake assembly4. Leaf spring5. Square axle beam and axle6. Other axle part1) Couple2) U-bolt kit
More Products
, click here
Packaging & ShippingAs for the transportation of products, our company supports various sea, land and air international transportation. Please confirm the specific transportation plan during the negotiation.
Choose to contact us>>
FAQ1: Could you please make us an offer as soon as possible?
In order to get the price quickly and accurately, please provide the technical drawing or OE number, we will be very grateful.
2: Could you please provide us with the specifications of the products?
Sure, please confirm the product code you need before that.
3: How can you guarantee the quality of your products?
Our products have passed ISO9001 international quality standard certification. Our company has a very strict quality control system.
4: How to solve the problems in the later stage?
We are confident in our products. We pack them well to make sure they are well protected.
What Is an Axle?
An axle is the central shaft of a rotating wheel or gear. It can be fixed to the wheels and vehicle or may rotate freely. In many cases, the axle also includes a bearing. It is a critical part of your vehicle because it is responsible for the steering and acceleration of your vehicle. Several different types of axles are available.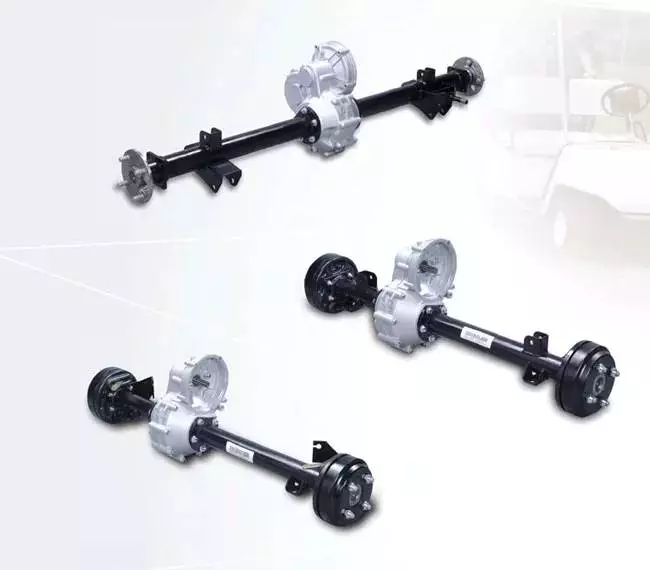 Types of axles
Axles are used in various kinds of vehicles. Each type of axle carries a different load. The first kind is called the floating axle, while the second type is called the fixed axle. Both types are commonly used in light-duty vehicles and medium-duty trucks. In addition, there are different types of semi-floating axles. These axles are mainly used in trucks, light-duty pickups, and big SUVs.
A live axle transmits power from an engine to the wheels, while a dead axle does not convey power. A dead axle is also known as a lazy axle. A number of vehicles are fitted with dead axles. These axles are usually installed in front of the driving axle. However, a pusher axle is also a dead axle.
Besides being important for vehicle movement, axles are also important for suspension. These parts transfer the driving torque from the driveshaft to the wheels, which maintains the position of the wheels. They are made of durable steel, and are very hard to bend except in cases of severe impact. There are different types of axles based on their purpose: driving axles transfer engine torque to the wheels and dead axles serve as suspension components.
Floating axles have two deep groove ball bearings at each end, and are often called full floating axles. They are usually mounted in SUVs, and are more durable than regular car axles. They are also relatively inexpensive, and can support large loads. The full floating axle is usually used in heavy-duty trucks, midsize trucks, and four-wheel-drive vehicles.
Another type of axle is called a lift axle. These axles are used in Multi-Axle Vehicles, which have more than four axles. As a result, the vehicle has a greater weight capacity than a normal car. A five-axle truck has a gross vehicle weight of forty-two tons, while its kerb weight is twelve tons. Unloaded, it is therefore equal to 30 tons.
Front axles: The front axles of cars are primarily responsible for steering and processing road shocks. The front axle is made of steel that is 0.4-3% carbon steel and one-to-three percent nickel steel. Its circular or elliptical ends and I-section center help it withstand bending loads during braking. The rear axles are the drive shafts and transmit power from the differential to the rear wheels.
Rear axles are inexpensive. They connect the rear differential and can be purchased for about $150, depending on the make and model of the car. They can be found in many modern vehicles, and are commonly found in front-drive vehicles. These modern vehicles also have axle CV shafts, which are more unique than traditional axles.
In addition to tyres, the axles are responsible for transferring power from the engine to the wheels. An axle can break due to improper maintenance or a car accident, and can affect the performance of a vehicle. A damaged axle will cause it to transfer power slowly. It might also make a clunking or sputtering noise.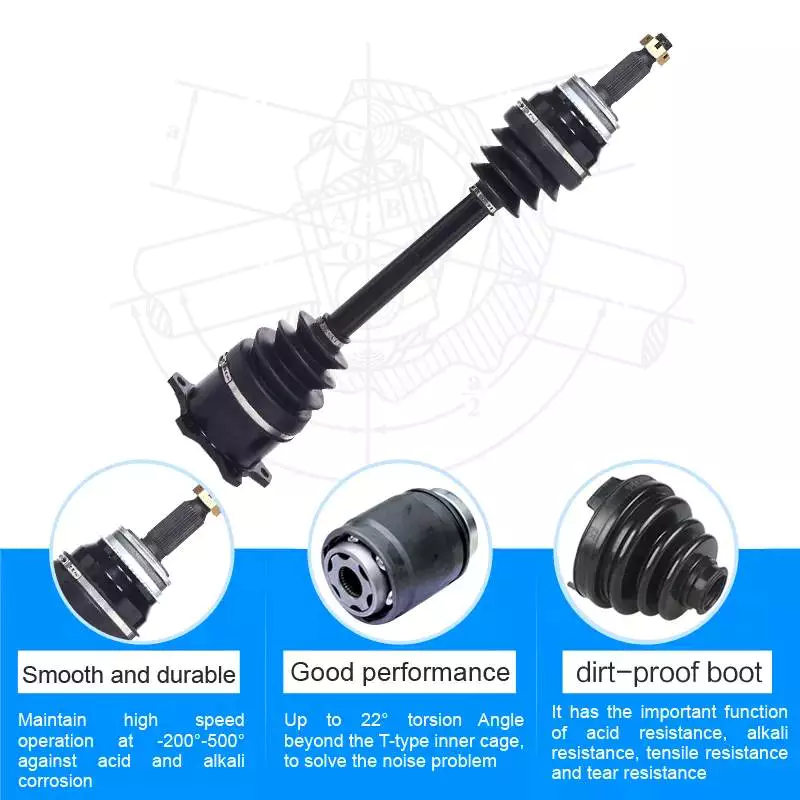 Cost of replacing an axle
Replacing an axle can be a costly task. A car's axles should last between 35k and 100k miles. However, they can be damaged by hard hits or collisions. Depending on the extent of damage, the car may require a new axle or repair. The cost of an axle repair or replacement depends on several factors, including where the car was hit, the type of car and labor charges.
The cost of replacing an axle can range from around $200 to $900, depending on your vehicle and the type of work involved. Parts can be purchased for under $100 each, but you'll also need to factor in labor, which can cost up to $200 or more. If you're replacing both the rear and front axles, the cost will be higher than for just one axle replacement.
Axle repair is a complicated procedure, and the cost varies based on the make and model of your vehicle. A replacement axle will allow wheels to rotate freely. Depending on the severity of the problem, a front axle repair can run between $500 and $800. A rear axle repair will run you about $700.
Although an axle replacement may seem like an expensive and time-consuming task, the process will be less expensive than repairing the whole assembly. Professional mechanics can also replace one axle at a time. If you have a warranty on your car, this can cover the cost of the repair. This is a good way to save money and time while getting your car back on the road.
One of the most common causes of axle failure is the leakage of grease. When grease leaks, the CV joint is left dry, and dirt will get in. Without lubrication, this leads to increased wear, and increases the cost of axle replacement. For this reason, most mechanics will recommend replacing the entire half-shaft instead of just the axle, thereby reducing the cost and the labor time.
Depending on the severity of the damage, replacing an axle can take several hours. Aside from the repair, an alignment may be needed afterward. Most garages include this service with axle work. Depending on the type of alignment, it could cost from $20 to $150+. A complete diagnosis of the vehicle can take up to three hours to complete.
In some cases, a broken axle is completely irreparable. It will damage the rest of the vehicle and may lead to other problems. In such cases, it's best to take it to a mechanic for repair as soon as possible. In most cases, an axle replacement should be needed just once during the life of the car.
Axles are available in pairs or individually. You can also find them at a junkyard. Installing a new axle is not difficult if you have the proper tools. An impact wrench can help make the job go faster. However, it's important to have a flat surface for the work and wear safety gear.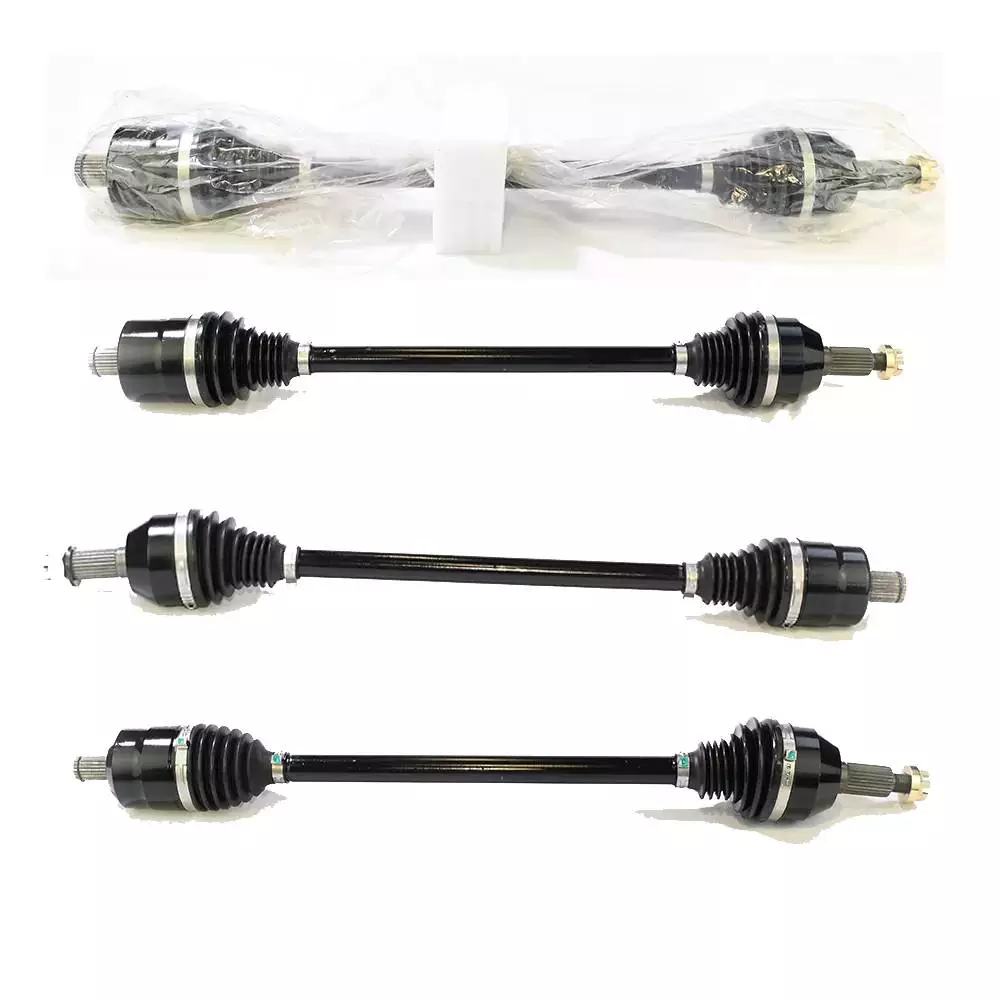 Insurance coverage for repairing an axle
Car insurance may cover the costs of repairing an axle if it's damaged in an accident, but if the damage occurred because of normal wear and tear, it may not be covered. Similarly, your insurance policy may not cover damage to tires or rims, and it might not cover the costs of a new axle, depending on the condition of the axle.
Your car's axle is an important part of the vehicle, transferring power from the engine to the wheels. They are built to be durable, but they can bend or break due to a variety of factors, including running over a curb, hitting potholes at high speed, and auto collisions. In such cases, your car may not be able to drive, and a replacement axle may be expensive.
Some of the symptoms of an axle problem are shuddering or clicking sounds when shifting gears. Occasionally, a car may even completely stop. This can lead to an accident or even a loss of control. It's best to fix an axle before it damages your car in an accident. In some cases, repairing the axle can cost only a few hundred dollars.
You should have your vehicle inspected for signs of wear and tear before repairing an axle. It's crucial to take your vehicle to a mechanic immediately after an accident, as delayed repairs can lead to further suspension issues. Ideally, your vehicle's axle should last four to five years or fifty thousand miles, although these numbers can vary. The life of an axle depends on a variety of factors, including the type of driving you do and how often you drive. Driving over rocky or icy surfaces can wear out the protective rubber boot. The rubber can also dry out and crack over time.
While the axle itself is a sturdy component, the parts connected to it are more susceptible to wear and tear. Associated components such as axle bearings are critical to the axle, as they help control the speed of the wheels when they turn. They also help maintain the integrity of the vehicle's structural system.
Repairing an axle can be expensive, depending on the vehicle's make and model. Depending on the severity of the problem, the costs of an axle repair can range from $500 to more than $1,000. The cost of an axle repair may also include other necessary repairs. If the damage is caused by normal use, your insurance provider may pay for the costs.
When your vehicle is in need of an axle replacement, it's a good idea to contact a vehicle repair shop. A vehicle repair shop will give you the best possible estimate of the cost and time to repair the axle.




editor by czh